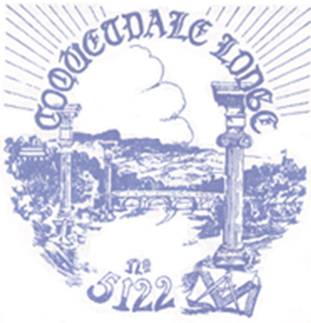 Coquetdale Lodge - No.5122
Welcome to our web site
Rothbury Bowling Club, with the help of several grants and donations, including R.H.H.M.B.F. and Coquetdale Lodge No.5122, now have their new piece of grounds machinery.....the machinery cost in excess of £5,000 in total - we in our small way helped them achieve there target for which they are very thankful...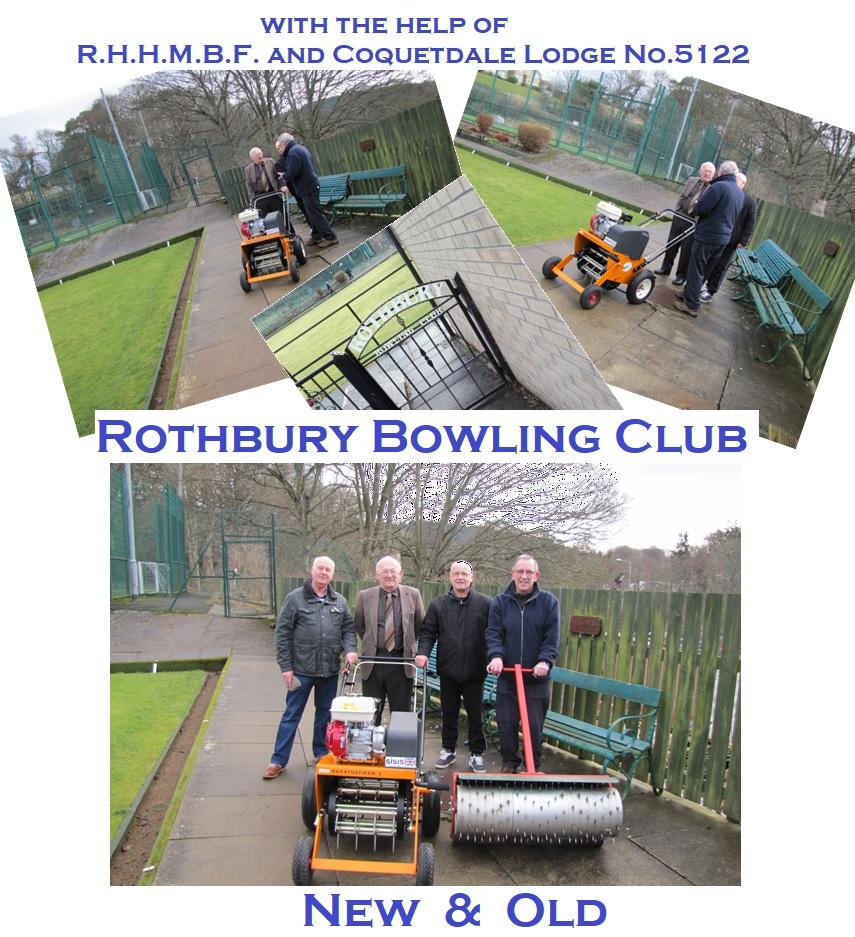 W.M. Paul Cassidy
Our Installation Night & Annual Festival was an excellent night - as some have said - "That's what Masonry is all about" - some images below of a Special Occasion.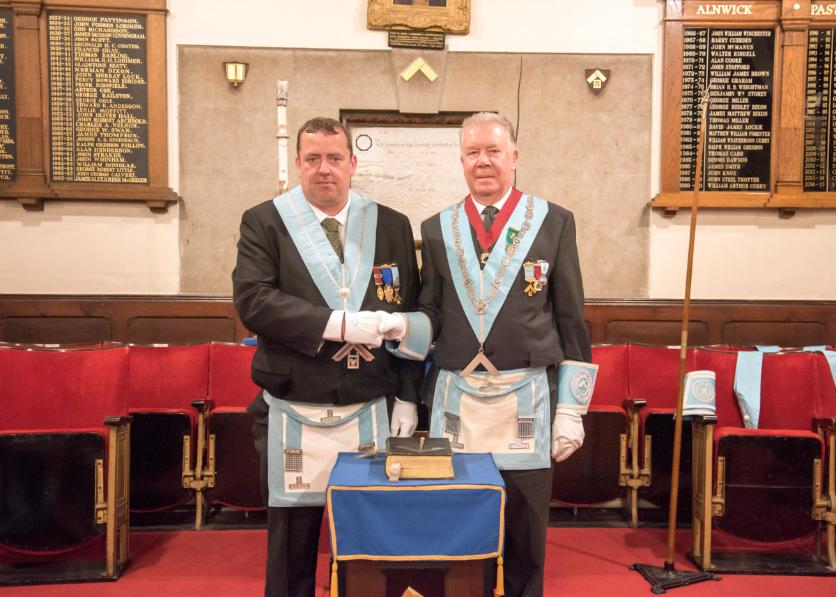 IPM W.Bro. Alan Thompson congratulating our (then) M.E. W. Bro. Paul Cassidy - who is our new Worshipful Master
Master Elect - W.Bro. Paul Cassidy being congratulated by our reigning WM and some of the Officers & Friends at our last Regular meeting. We had a double Fraternal from Risingham Lodge No.5761 and Alnwick Lodge No.1167 with a total attandance of 41 Brethren.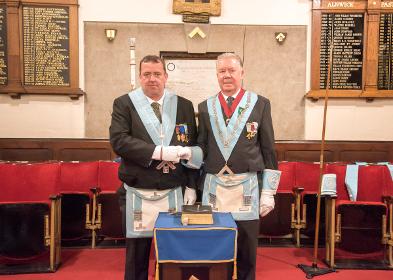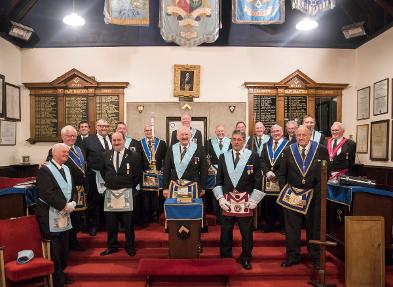 Donations
Rothbury Bowling Club & Rothbury Cycle Track
£150 to each organisation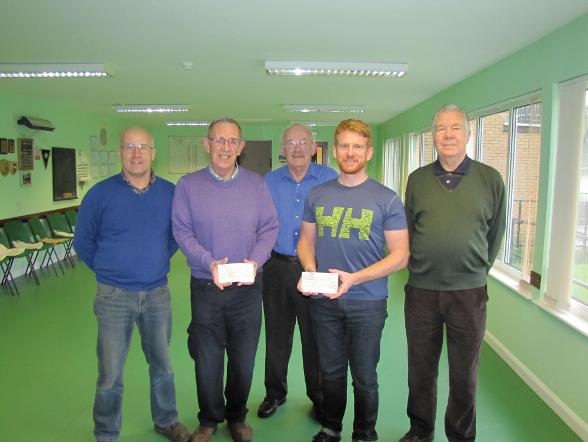 Names L to R
back row W.Bro Thomson Bathgate (Lodge Treasurer)
front row David Bolton Bill Butters Byron Beatty Alan Thompson (WM)
Bowling Club President Bowling Club Secretary Cycle Track
(Team Leader)
So, What Do You Know About Freemasonry?
Click Magazine to Read Latest Issue & Back Issues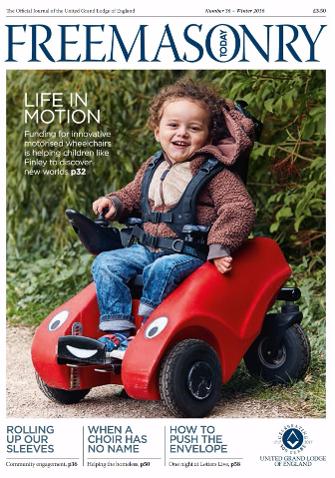 Festive Board Preparations
50 year Certificate Presentation - 12th May 2016
to
W. Bro W. Thomson Bathgate PProvSGW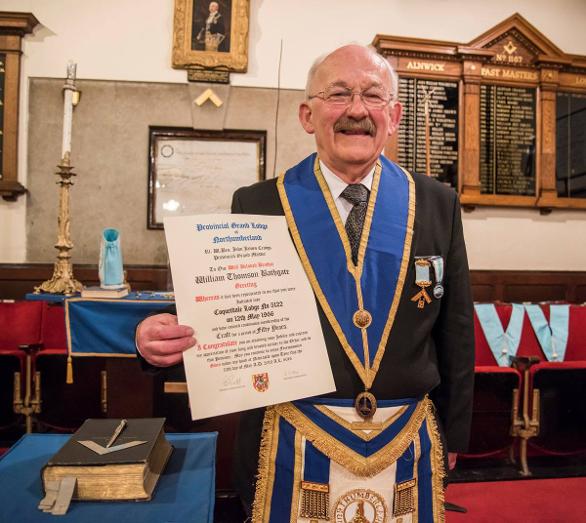 W.Bro. W. Thomson Bathgate PProvSGW
below are a few more images from his presentation night
Masonic Weekend April 2016
Grange Over Sands
50 year Certificate Presentation
to
W. Bro Norman Martin PProvSGW
from L to R
Right Worshipful Brother J.J. Craigs W.Bro. Norman Martin PProvSGW W.Bro. John Tomlin PAGDC

Provincial Grand Master
A few more images from Normans 50 year Presentation
Presentation to Rothbury Drop In Center
7th January 2016
Hayley Brown, who works for NCC as a youth worker and will be running the Drop In Center, represented the Youth Project and received their cheque from David Brown MBE, JP, and Charity Steward of Coquetdale Lodge, on the 7th January at the 1st opening of the year of the Drop in Centre in the Jubilee Hall, Rothbury. Also in attendance was Graham Lockwood, Bev Common also from NCC and Jeff Reynalds along with Cheryl Lickiss who are Trustees of the Youth Project.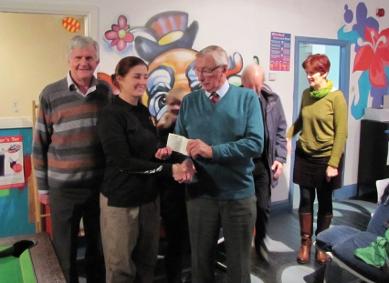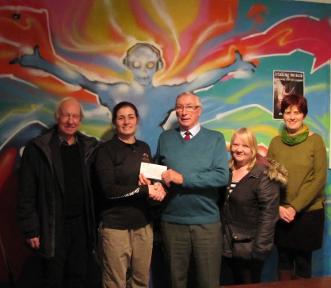 Presentation to Upper Coquetdale Community Transport
18th December 2015
We met up with the Passengers and Nicola, the Transport Manager of UCCT - she's the one in the green elf hat waiting on, and with Thomson - at the Vale Cafe on the occasion of their Christmas thank you to their passengers. We had a thoroughly enjoyable chat with everyone and was made most welcome. The cakes, sandwiches, mince pies and coffee were in ample supply. Thomson kindly made the presentation of our Cheque from proceeds raised at our Christmas Party on Saturday night past, after a brief speech (unusual for him eh) in this his 50th year in Craft Masonry.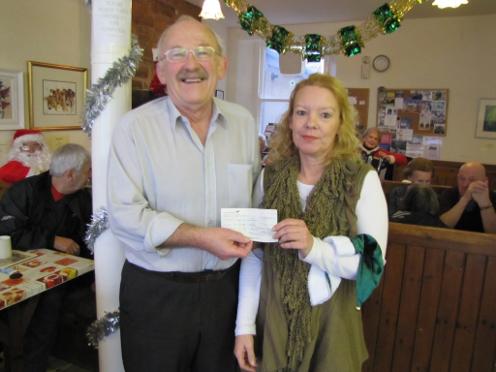 50 year Certificate Presentation to W. Bro Smails
and
Burns Night 2015

(cheers from the Worshipful Master)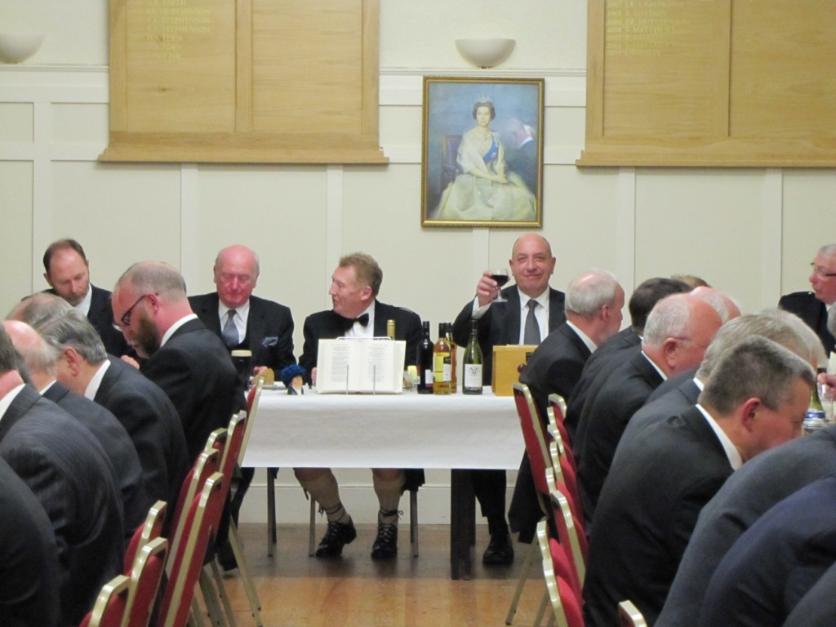 Coquetdale Burns Night 2014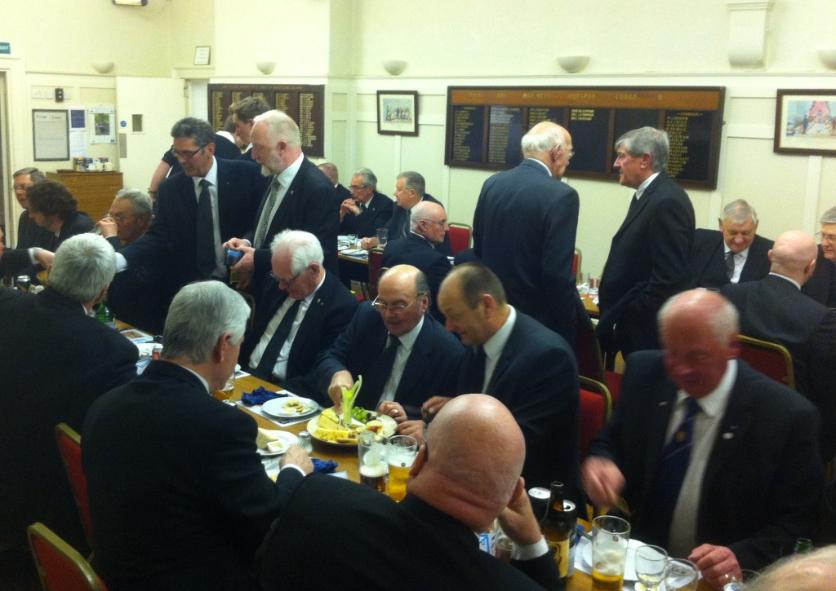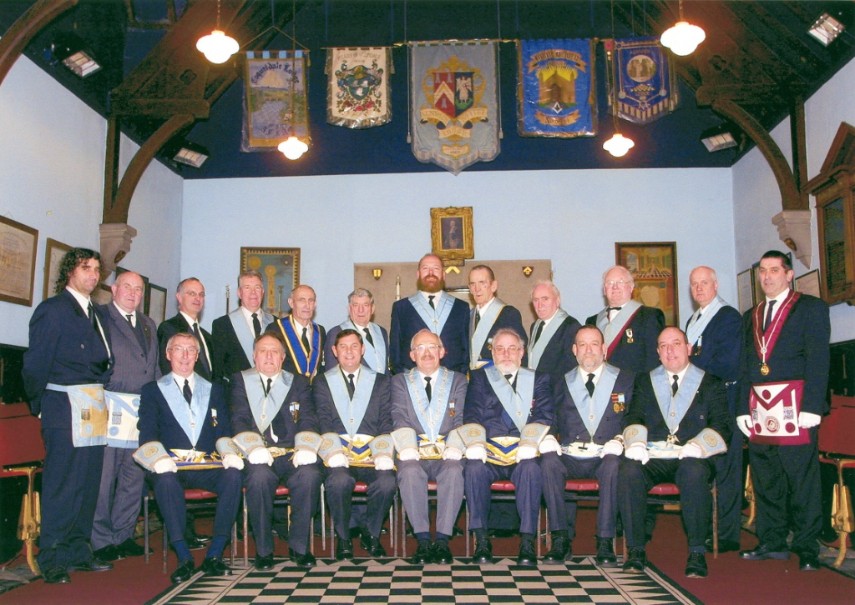 Brethren
Standing - left to right - Michael Richardson, Bobby Walton, Phillip Gregory, Alan Thompson, Bobby Dixon
Basil Davison, Angus (Gus) Hutton, Keith Hutton, Jim Renwick, John Young, Robin Murray, Alan Coe.
Seated - left to right - David Brown, Norman Martin, David Taylor, Thomson Bathgate (Master), Jim Oliver
David Cummins, Ian Glendinning.
Lodge Interior - April 2010
Final preparations before our Lodge Meeting - Burns Celebration Night - 2010
(viewed from the west)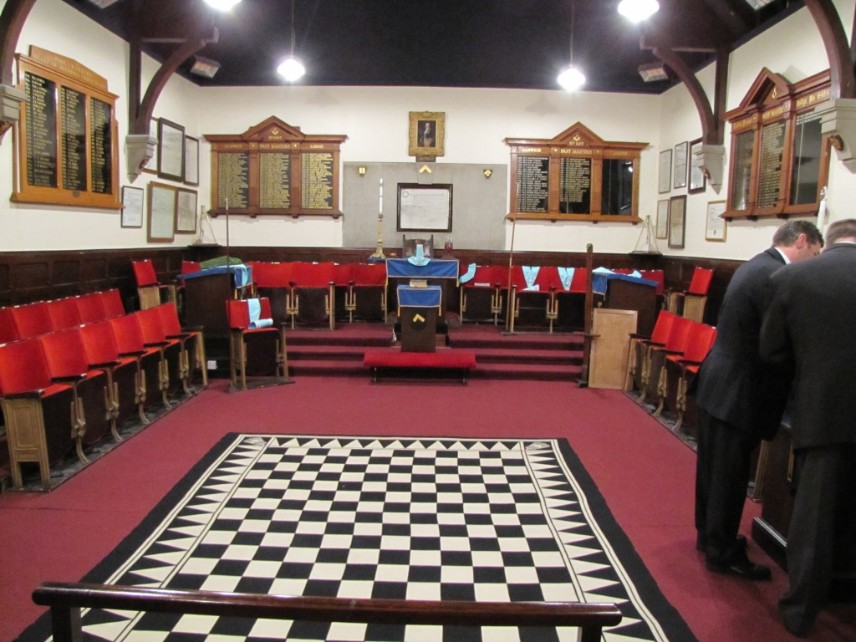 Lodge Interior - April 2010
Final preparations before our Lodge Meeting - Burns Celebration Night - 2010
(viewed from the east)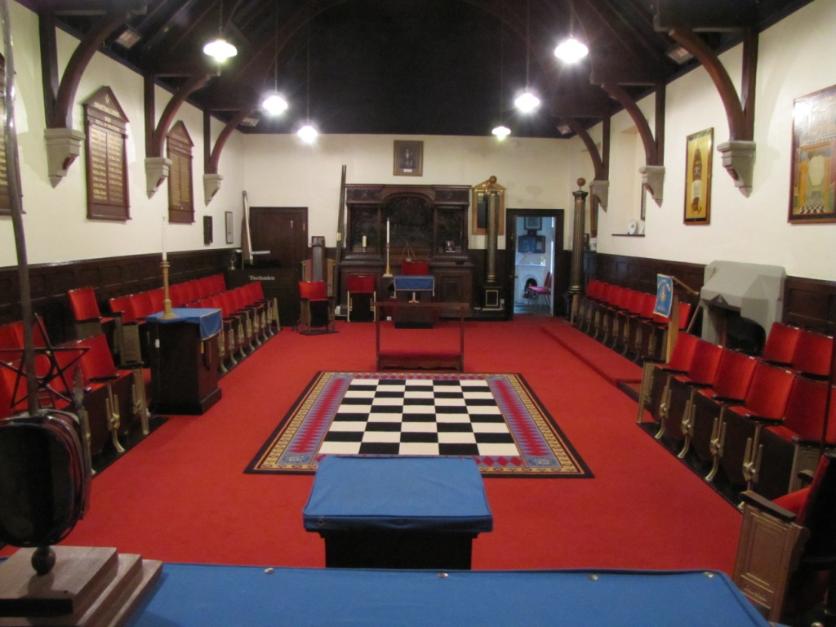 Lodge Interior - October 2010
The Masonic Temple in Alnwick has recently undergone some major interior renovation. A big vote of thanks must go to all those who gave of their time to do what was required although the cost of the material was in excess of £5,000.
Thanks to everyone involved we now have this beautiful Temple, with new carpets and pristine walls. It is a real joy to attend Lodge meetings.