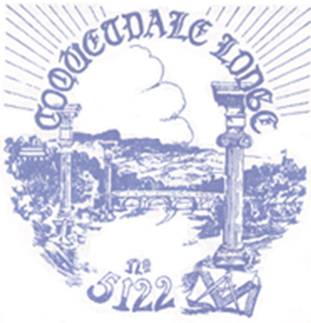 Coquetdale Lodge - No.5122
Fraternal Visits by Coquetdale Lodge during 2018/19
There will be a fraternal visit to:-
Heart of Glendale Lodge No.4005 - May 21st 2019
Risingham Lodge No.5761 - June 25th 2019
Lord Warkworth Lodge No.1879 - August 14th 2019 (tbc)
Berwick St George Lodge No.4125 - November 2019 (tbc)
Alnwick Lodge No.1167 - December 4th 2019
Coquetdale Lodge 5122
monthly meetings are held on the Second Thursday of the following Months in the Masonic Hall, Alnwick at 7.0pm :-
(provisional)
To Be Decided
Scroll down to view Monthly Summons
Masonic Hall,
Prudhoe Street,
Alnwick.
Northumberland
NE66 1UW
To read the table below, you look along the top line for a Village, Town or City - then look down the column to find the Lodge name and number (the abreviated month is their Installation Night). Then if you look down the left hand Column you will see a 1 or 2 or 3 or 4 - these represent the weeks in the month eg the first week of April would be week 1.
If you combine all this you will see (for example) that on the 1st wednesday of the month in the Town of Alnwick, the Alnwick Lodge No.1167 has its meetings as does St Cuthbert No.1902 and Cramlington No.4196 etc.
On the bottom row you will find Lodges who meet on the last of a particular day in a month eg Lodge De-Ogle No.636 meets on the last Thursday of a month.
Always check first with the Lodge you intend to visit, to ensure meetings have not been changed or cancelled.