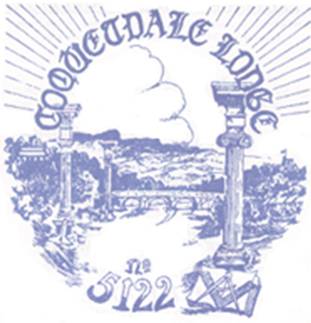 Coquetdale Lodge No.5122
Coquetdale Lodge No.5122 was founded in 1929 and an excellent insight into the early history and events of our Lodge has been investigated by W.Bro. Ian Glendinning. We have had some wonderful years since we were founded and we hope you will find some interesting facts and photos in these web pages.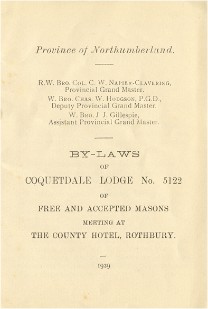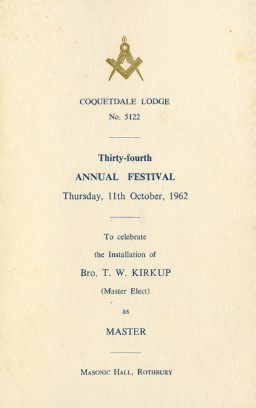 Old Regalia Items - Sandyford Lodge 6934
Handed in to Coquetdale Lodge at our Practice evening on Sunday 8th January 2017 by W.Bro. Ray Hull's son, who's recently moved into the area. W.Bro. Ray Hull was WM of Sandyford Lodge in 1964.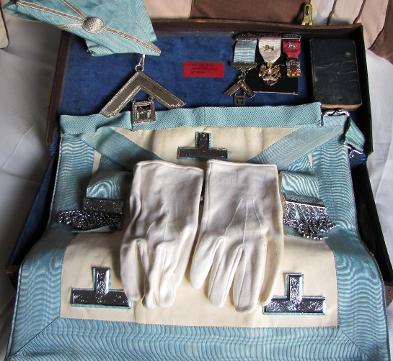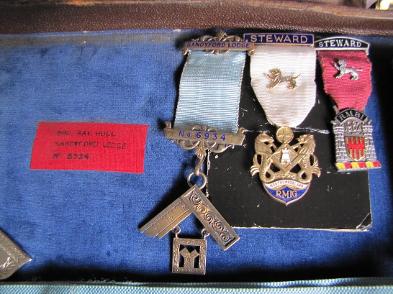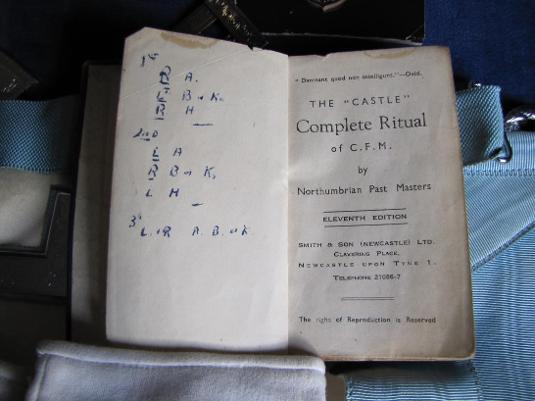 Lodge Rosslyn St Clair No.606
Special Limited Edition Jewel