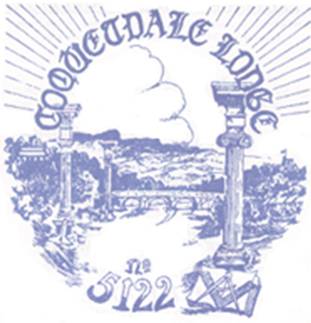 Coquetdale Lodge - No.5122
Ladies Nights and Grand Balls
Coquetdale Lodge No.5122
Ladies Night 2001
These images show the front and rear of the place settings for our Ladies Night in 2001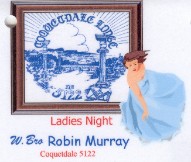 On the left is an example of the front of one of the Menu's and on the right is the rear of the menu.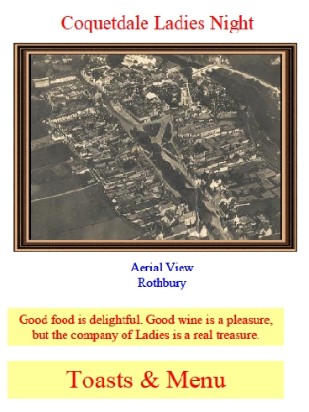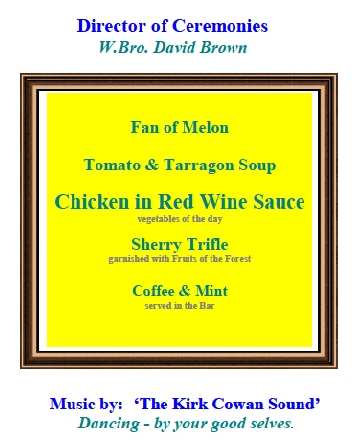 Shown below and on the right are what was inside the menus.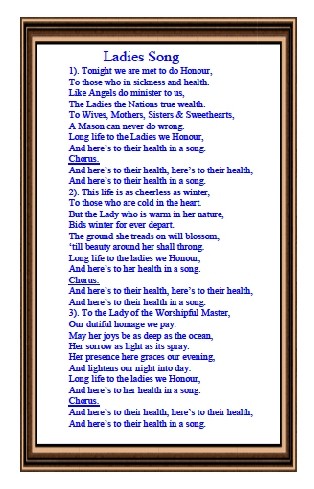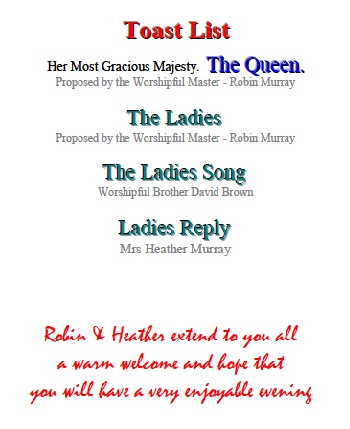 Alnwick Lodges
Joint Ladies Night 2010
at the White Swan Hotel, Alnwick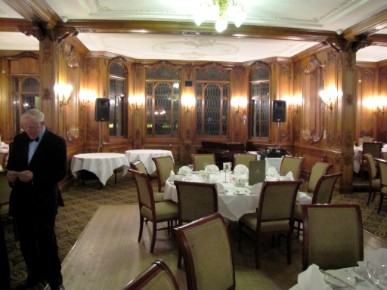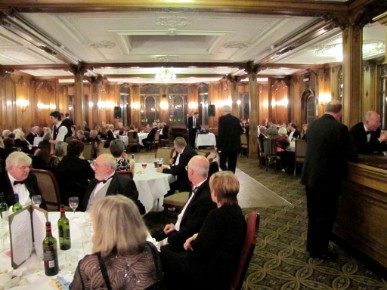 The Olympic was eventually scrapped in 1937 and the then owner of the White Swan bought its dining room, transported it to Alnwick where it was used to transform a section of the hotel into the magnificent dining area we see today.
Ladies Nights and Grand Balls
at other Lodges
Lodge St John No.280
Coldstream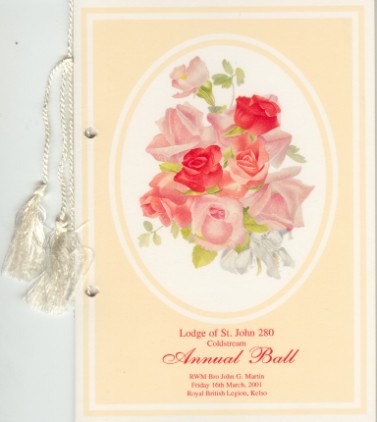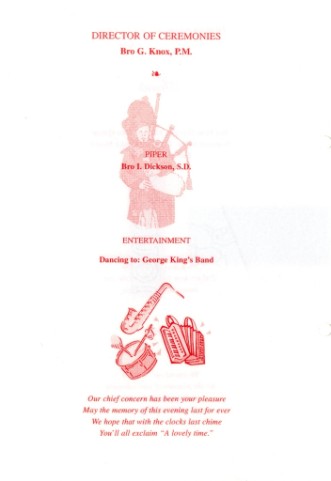 Pictured above, and below left, are just part of the sections from the excellently designed table menu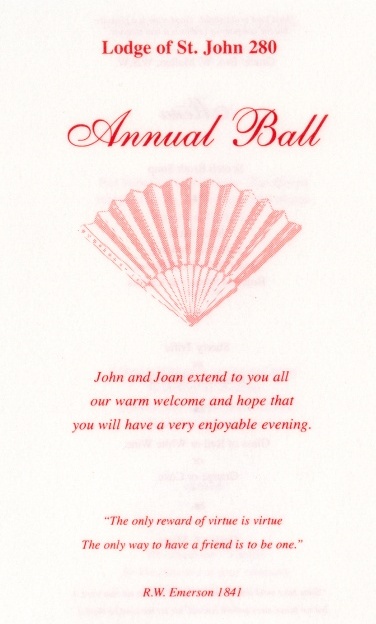 Above and below are the place settings