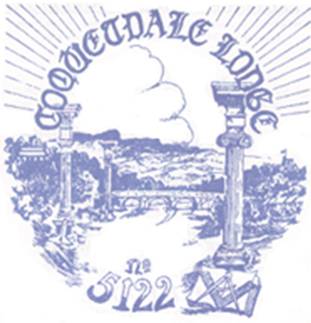 Coquetdale Lodge - No.5122
War Years
You may have noted in the Early History section the Lodge voted in 1940 in favour of excusing all serving members of HM forces from paying subscriptions, but whilst there is shown an allowance on the circular for the dress code of serving brethren (dark morning dress or uniform), there is no mention of any allowance when mentioning subscriptions - it simply says subscriptions for the current year are now due and should be paid to the Treasurer without delay.
1943 Circular (inside)
There were no shortages of Initiates with four potential members up for ballot. Note the dress code for the war years.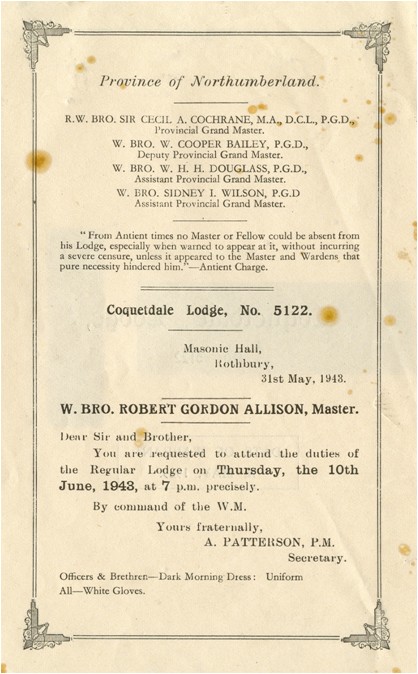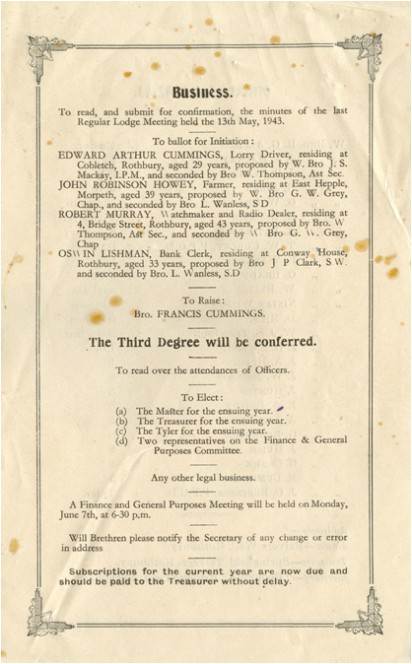 Front of Circular - War Years
note the absence of a Lodge Crest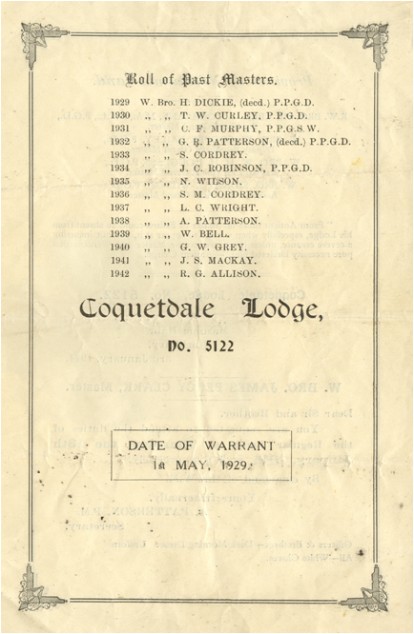 Castle Ritual Booklet
It is fairly small to read, but on the right hand page of the booklet you can just make out that the "Castle Masonic Calendar and Diary" is suspended for the duration.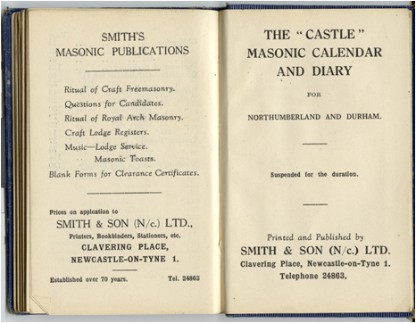 1943 - 44 Circular (inside & list of officers)